Fundamental Risk Principles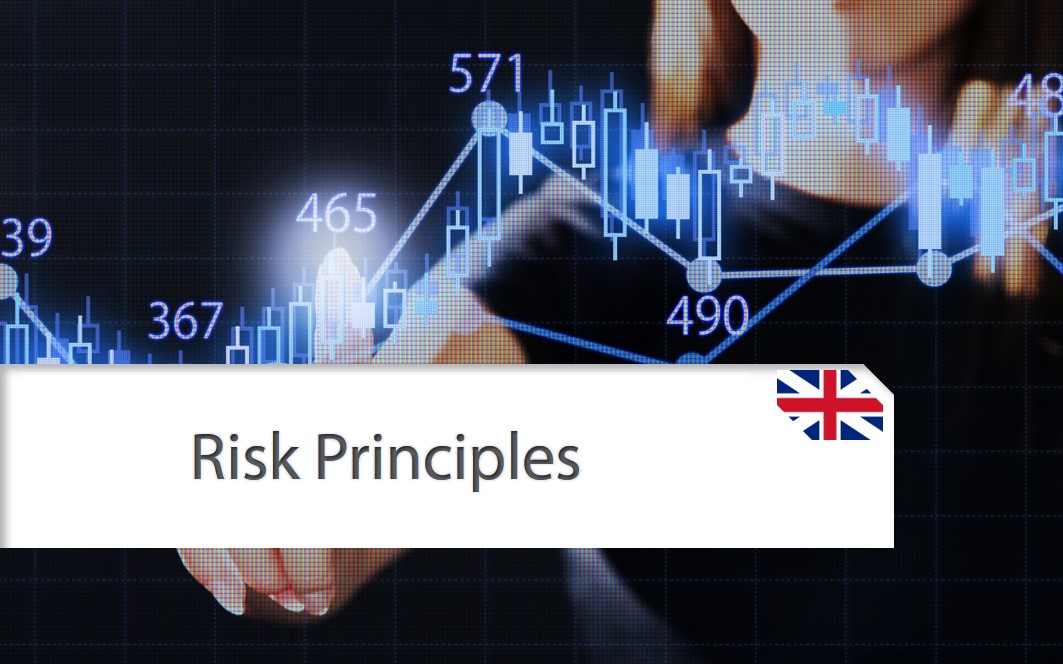 Every economic activity is obviously mixed with uncertainty and risk. However, Risk Management is not only a topic for professional stock portfolio managers: People manage risks on a day to day basis, because there is risk involved in every activity in life. Some say it is an inherent feature of the physical nature of our universe. Risk Management can even be observed in nature, since every lion determines the risk involved in the hunt when preparing for a sprint thereby comparing the energy it has to expend with the expected gain by estimating its likelyhood of success!
This e-learning is designed to give a concise overview of the most fundamental risk concepts and an introduction to general techniques of managing risk as a starting point for further familiarization with a variety of more specialised topics such as Financial Risk Management or Internal Control Systems.
Learning Outcomes
Participant's of this e-learning will be able to:
define risk and explain the underlying concepts
put risk management in a historical context
describe the most fundamental contrasting risk classes
explain why risk is costly to individiuals, companies and society as a whole
understand the fundamental techniques to deal with risk
Prerequisites
This course is designed to give people from all backgrounds a concise introduction into the world of risk. We purposely limit mathematical and statistical explainations to the absolutely necessary minimum and instead support our explainations with a multitude of graphical illustrations of the underlying concepts. A general understanding of basic business management concepts can sometimes be beneficial.
Course Completion
After finishing this course, you can test your new knowledge during a quiz. Participants who successfully completed the course will be issued a confirmation.

In-house Offer
Graser Consulting has a long track record of offering in-house trainings for large corporations. Therefore, we also offer this course:
exclusively for your firm
customized to your needs and with a more practical approach
flexible as to time and place
Course Features
Lectures

17

Quizzes

1

Students

22

Certificate

Yes

Assessments

Self
Basic Risk Concepts

Fundamental risk concepts which are necessary for risk professionals in any field.

Risk Classifications

There are various aspects to classifying risk and most importantly there is no single clear cut classification. The following lections will briefly outline the underlying concepts behind the most important general distinctions of risk types.

Introduction to Risk Manamagenet Techniques

For many it might be intuitively apparent why risk management is beneficial to individuals and groups alike. Others might believe risk is overvalued and should be ignored. However, there are scientific reasons why risk management can add value which will be explained in the following lections.
You May Like